AMD published its financial results for the fourth quarter and full year of 2022. Due to strong demand for AMD's data center EPYC processors, the company posted an all-time record revenue for the full year. Meanwhile, sales of consumer CPUs and GPUs declined significantly in the fourth quarter, which clearly limited the company's growth in Q4.
Record Year, Not-So-Record Quarter
AMD's Q4 2022 revenue totaled $5.6 billion, up 16% year-over-year and flat with Q4 2022. Meanwhile, the company's net income collapsed to $21 million, 98% lower than in the same period a year ago. As for gross margin, it dropped to 43% from 50% in Q4 2021.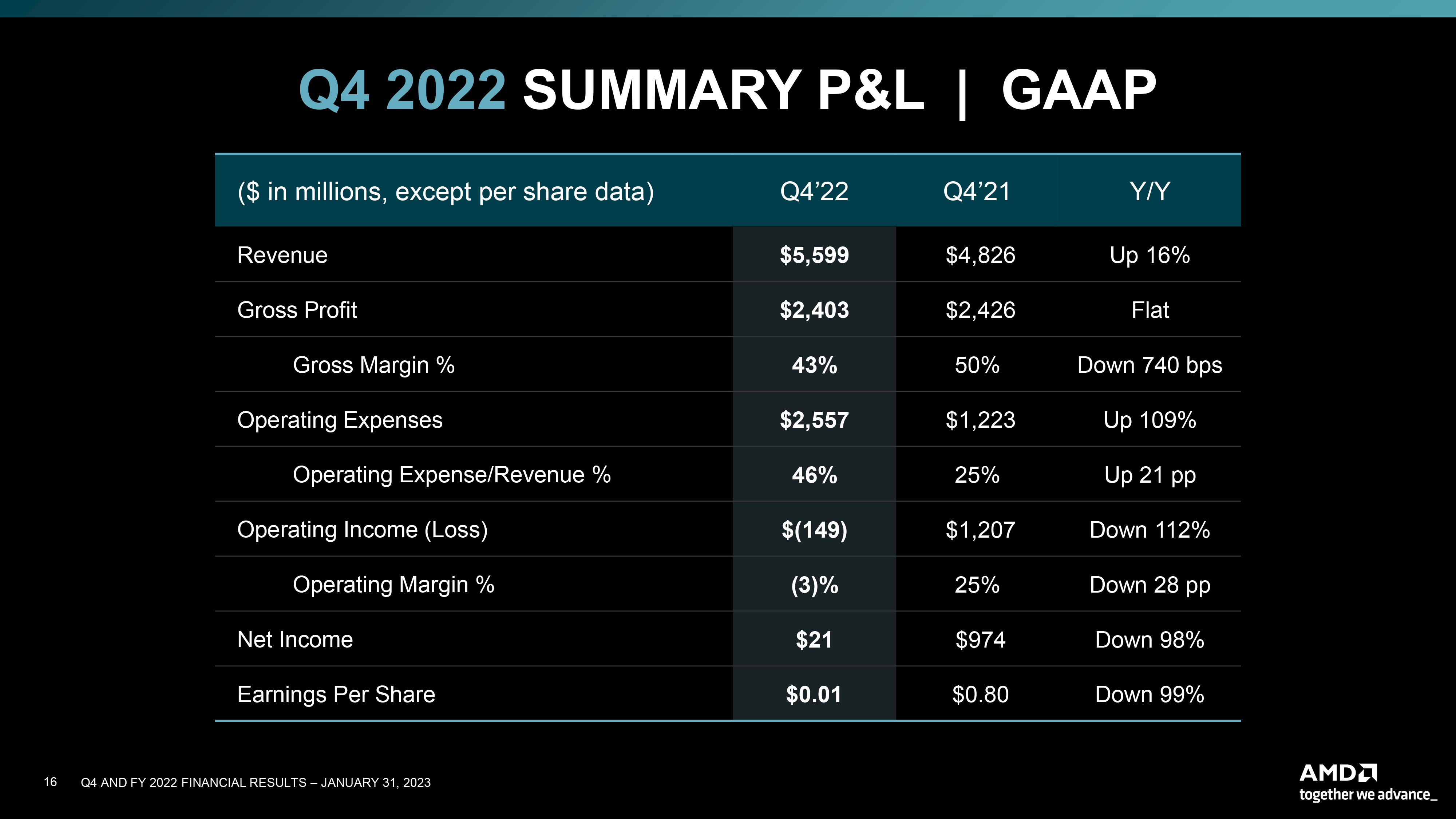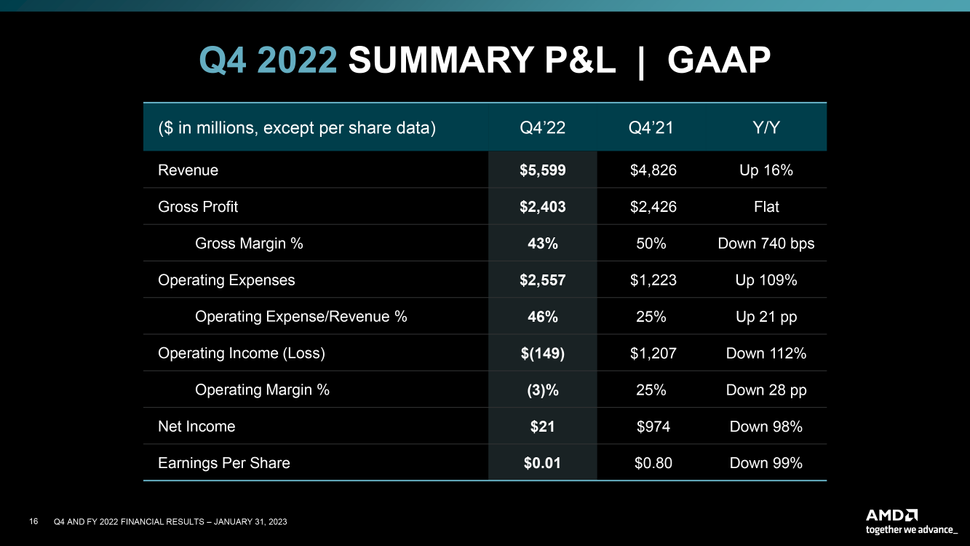 As for the full year 2022, AMD earned $23.601 billion, up a whopping 44% from $16.434 billion in 2021. This was the highest yearly result that AMD has ever posted, yet it could have been higher if demand for consumer processors and graphics cards had been stronger in the third and fourth quarters.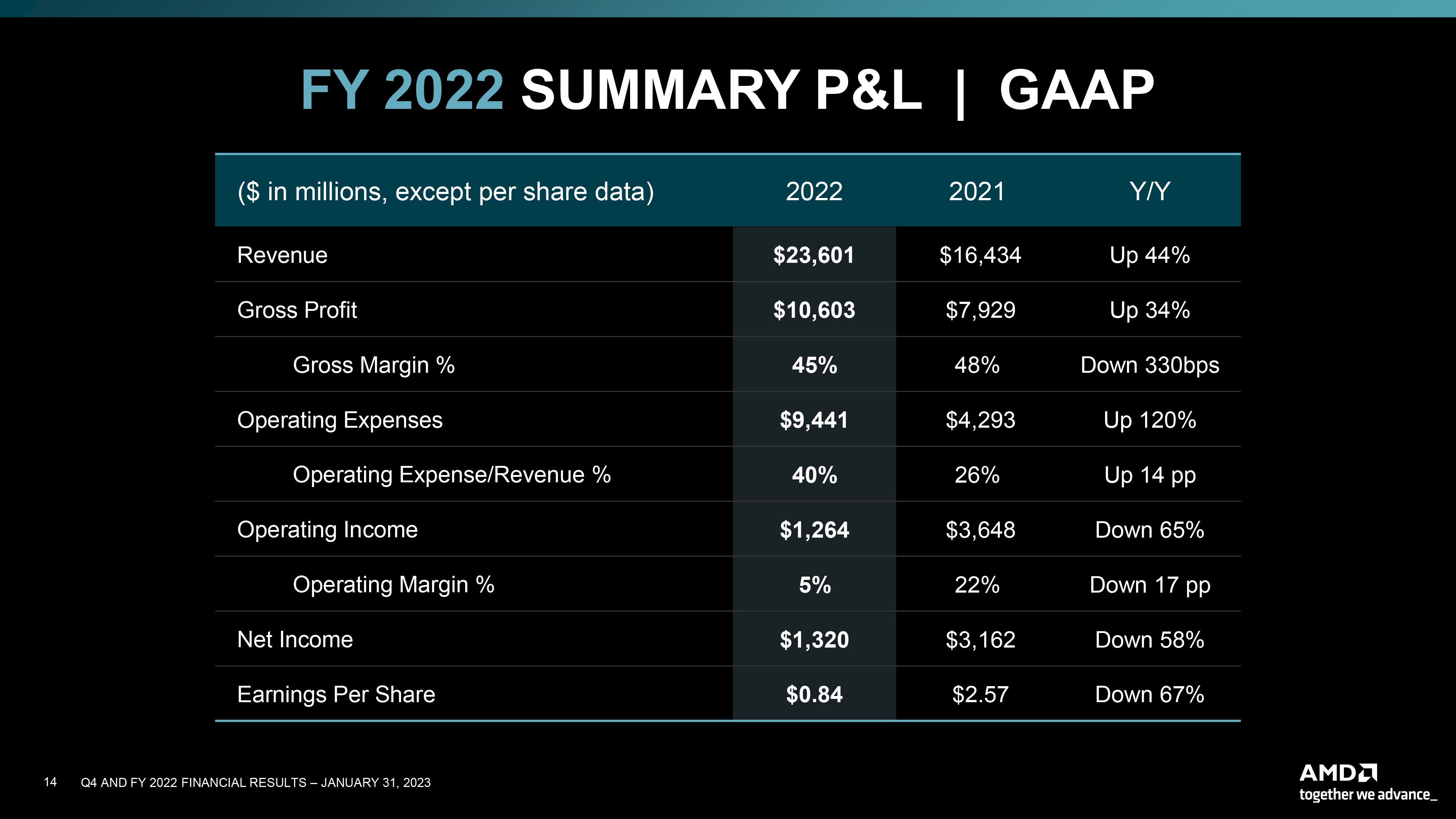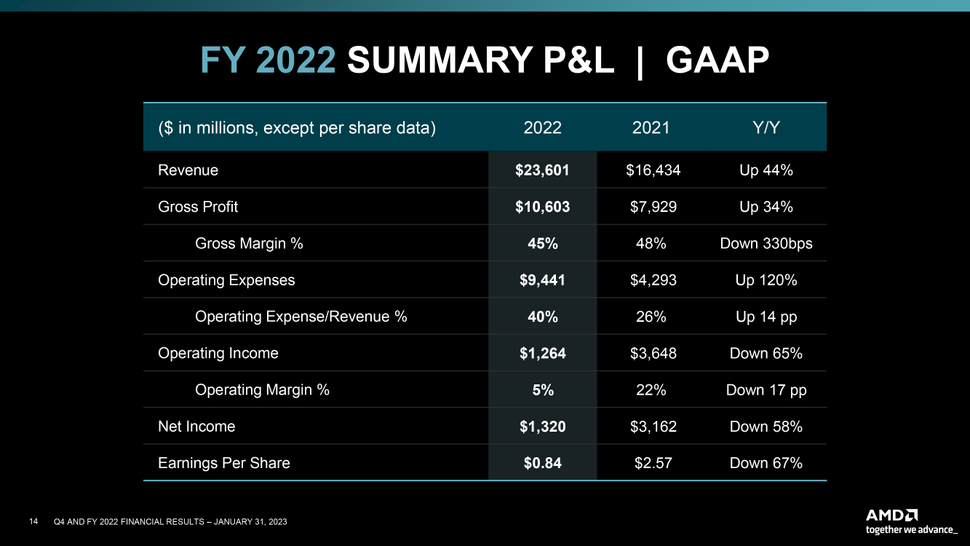 Source